UPCOMING WORKSHOPS/RETREATS
NEW!!
Explore: A Retreat for Women to Create Community, Connection, and Cultivate Abundance
July 21, 2018 – 9:00 a.m. to 5:00 p.m.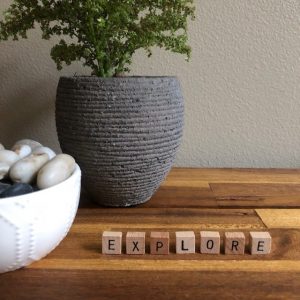 Intention
When was the last time you stepped into a day JUST FOR YOU? A day without distractions – to breathe, to move, to discuss, to learn, to create – and above all, to expand? That's exactly what this retreat is all about!
Experiences of the day include:
Exploring the themes of A Year of Divine Intuition
Engaging in reflection and self-exploration
Identifying your dreams and learning how to cultivate abundance
Participating in relaxation exercises including sound-infused Nidra- Bliss!
Location
Prairiewoods
120 Boyson Rd, Hiawatha, IA 52233
Meals
Lunch, beverages (coffee, water, and tea), and sweet/salty afternoon snacks will be provided. If you have dietary restrictions, please indicate your needs in the "notes to merchant" section of your registration.
Register by: July 11, 2018
Cost
$100    This includes the book, the retreat, lunch and snacks. The book will be sent immediately upon registration.
*If you already own the book – contact me directly for a reduced registration fee of $75
Please read the book and bring it with you.
What to Bring/Wear
Props (mats and other supplies) will be provided. Dress in comfortable layers. We will be doing some movement but nothing that will make you sweat. You may wish to explore the 70 acres at Prairiewoods before or after the retreat, or during lunch.  Most of your day will be spent on the floor (bolsters and blankets will be available). Bring a notebook and pen!
Limited to 15 participants. Register today! Click here.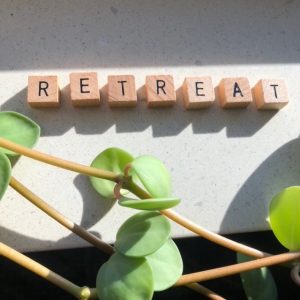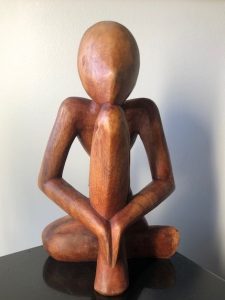 ---
PAST WORKSHOPS
Workshop Cancellation Policy: If a minimum number of five (5) participants is not met, the workshop will be cancelled and your money will be refunded.
All of these workshops can be re-created/customized for business gatherings, retreats, or other small groups. Please email me to discuss.
Block & Roll
Are you familiar with a foam roller? Well this class uses cork blocks, foam blocks, and tennis balls to help you release tension, stress, and "gunk" from the hard-to-reach areas of your body. With instruction, you work through areas of your body to help you achieve myofascial release with breath. All you need to bring is your stress-filled body. Benefits: Decompresses tissues and impinged nerves, improves circulation and digestion, increases body fluidity/ flexibility and bone health/vascularity, releases overly tight muscles/tendons, realigns joints, improves stability, reduces imbalance, strengthens pelvic girdle, releases emotional/mental tension and relieves stress. This class can accommodate 20.  Workshop is $15.

---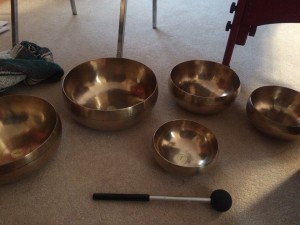 Introduction to Sound Workshop
Singing bowls are making their way to Cedar Rapids, but what are they for and what do they do? In this hands-on workshop, you'll be introduced to the benefits of sound and vibration, and experience the singing bowls used for sound-infused nidra, as well as therapeutic bowls used in Peter Hess sound massage. You will learn how sound and vibration can help promote feelings of well-being, deep relaxation, relief of tension, blockages, insomnia, trauma and anxiety, heighten self-confidence and creativity, and support you in releasing old habits. The workshop will end with a sound-infused nidra and participants will receive a discount coupon for their first sound massage.
Please dress comfortably, bring a yoga mat if you have one, and any other items (pillow/blanket) that will help you feel warm and comfortable. You won't want to miss this sound experience!
This workshop is $20.

---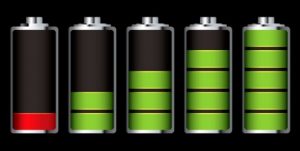 RECHARGE
By the end of the month, you're often depleted and ready to recharge, replenish your spent energy, and refuel for the coming month's adventures. Join me in a ninety minute recharge class. In this class, you'll experience 30 minutes of yin yoga, a style designed to strengthen and open joints, beneficial for calming the mind and body and regulate energy. Next, you'll shift into 30 minutes of restorative yoga, a non-muscular/passive style using props for support designed for maximum relaxation, which can help reduce insomnia and fatigue, and finally, the class ends with a blissful yoga nidra, a conscious yogic sleep, which improves concentration and focus, and helps refresh your mind. No experience necessary and movement is minimal. Dress comfortably (layers encouraged) and ready to give your mind and body the attention they need. This class can accommodate 20 people.
---

We lead stress-filled lives, moving quickly from one thing to the next. Many of us are desperate for a good night's sleep and the ability to quiet our constant mind-chatter. Learning some basic breathing techniques and the usefulness of yoga (in all its forms) will help you feel stronger, reduce stress, encourage restful nights, and introduce you to the joys of stillness. Yoga IS medicine.
In this two-hour workshop, we will explore what yoga is and what yoga can do for you. Not only will you leave with new knowledge about the benefits of yoga, but you will also learn some new breathing techniques and practices that you can do at home. The workshop will end with a 45-minute block & roll (myofascial release using cork blocks, foam blocks, and tennis balls) session, which decompresses tissues, improves circulation and digestion, increases body fluidity/flexibility, releases tight muscles/tendons, improves stability, and releases emotional/mental tension and stress.
Please bring a yoga mat, paper and pencil, and wear comfortable clothing. No prior yoga experience needed.
Cost: $25/person 

---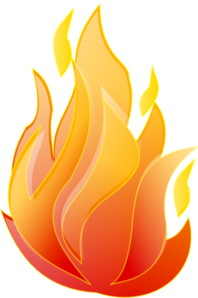 Fire Up!
Could you use an energy boost – something to help you ignite and reinvigorate your life, get you unstuck, and help you gain clarity and focus? In this two-hour workshop, you'll do just that by exploring ways to live the future that you want, RIGHT NOW, identify your core passion, and improve your concentration and focus. The workshop will end with a Yoga Nidra, or conscious deep yogic sleep, which promotes deep relaxation, enhances creativity, and helps relieve stress-related disorders (think – nap time!). Bring a yoga mat, paper and pencil, and wear comfortable clothing. No prior yoga experience needed.
---

Fear often stands in our way – caging us in and preventing us from experiencing the life that we deserve. In this two-hour workshop, you will identify the core fears that prevent you from living to your fullest potential. Additionally, you will gain tools to befriend fear, to cultivate bravery, and to liberate yourself.
The workshop will end with a 45-min yin yoga practice, which helps to calm and balance the mind and body, reduce stress, and release emotional energy. For this practice, poses designed to strengthen and open joints and connective tissues are held for an extended period of time.